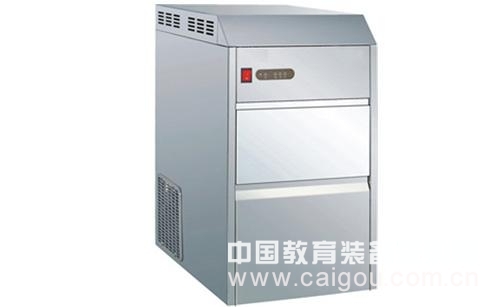 Shanghai Xinzhuang Instrument Co., Ltd. adheres to the leading business philosophy of science and technology innovation and technology, and continues to make new contributions to the development of human society with the development of strategic innovation and innovative product innovation. It is a company that integrates R&D, production and sales. The product quality is excellent and the service is excellent. The company specializes in producing snowflake ice machines.
Xueke brand laboratory special snowflake ice machine, the product features are as follows: 1) The high-quality stainless steel shell, anti-corrosion and durable, independent and integrated structure, compact and simple, save space. 2) The heat insulation layer of the cabinet is fluorine-free foaming, and the heat preservation effect is good. The inner tank is fluorine-free and antibacterial, which is energy-saving and environmentally friendly. 3) Adopt high-quality and high-efficiency R134a fluorine-free compressor, the parts are tested by SGS company and meet the requirements of EU RoHs environmental protection directive. 4) All electrical safety parts used have "TUV" or "VDE" safety certification, and the certified parts are safe and reliable. 5) The ice making process is controlled by a full computer program, imported computer chip, reliable control and stable operation. 6) It adopts Italian Haitec secondary reducer and Korean GGM motor, which has low noise and stable and reliable operation. The top of the ice machine is equipped with a cooling hole and a fan to ensure reliable operation of the reducer motor under high temperature and harsh conditions. 7) The patented technology of the diaphragm-type ice-making evaporator has high refrigeration efficiency and large ice production. 8) Spiral hob squeeze-type ice making type, compact structure, automatic separation of ice and water. The optimized design of the ice blade makes the ice shape small and practical. 9) Unique water tank floating ball inlet system to ensure no residual water and water saving. 10) There are ice stop display, water shortage display, over-cooling protection display, fault warning display and other protective shutdown functions. 11) The ice shape is amorphous and small granular snowflake crushed ice. The ice shape is small, it can penetrate into narrow gaps, the cooling speed is fast, the ice bath effect is good, and it is designed for the laboratory. 12) The front part is equipped with power switch and function indicator light. The detailed and detailed operation instructions are intuitive and convenient to use. All safety indicators are passed through the electrical performance test, which is safe and secure.
Welcome to Shanghai Xinzhuang Instrument Co., Ltd. http://
Bathroom Basket,bathroom rack,bathroom holder,hanging basket,stainless steel basket,etc. Let your bathroom become more simple and upscale!Applicable to families, hotels, home stay and other places to use.
304 stainless steel never rust, will easy to clear, it's also very durable!
we are 15 year factory, we had big engineer team, and strong production line, can give you good serve and quanlity. Welcome to cooperation!
Bathroom Basket
Bathroom basket,bathroom rack,bathroom holder,hanging basket,stainless steel basket
Shenzhen Lanejoy Technology Co.,LTD , https://www.szsmallcompressionspring.com