Carpets are also the main way to improve the taste of the family. How to choose a suitable carpet must first understand the classification of the carpet, not only to consider the different functions of each room, but also to match the style of home decoration, while the color and pattern of the carpet are also Factors to consider.
To choose a good carpet, you must first understand the classification of the carpet, and then have the opportunity to choose the right carpet. Carpets are roughly divided into four categories: pure wool carpets, blended carpets, chemical fiber carpets and plastic carpets.
Pure wool carpet
China's pure wool carpet is made of soil sheep wool. It has long fiber, strong pulling force, good elasticity and luster. The fiber is slightly thick and powerful. It is the best quality raw material for weaving carpets in the world. At present, some manufacturers have blended Chinese soil sheep wool with imported wool fibers (such as New Zealand and other countries) to make the imported wool fibers fine and shiny, and achieved good results.
2. Blended carpet
It is a floor decoration material made of wool fiber and various synthetic fibers. Blended carpets are blended with synthetic fibers, so the price is lower and the performance is improved. If 20% nylon fiber blend is added to the wool fiber, the abrasion resistance of the carpet can be increased by five times, the decorative performance is no less than pure wool carpet, and the price is moderate.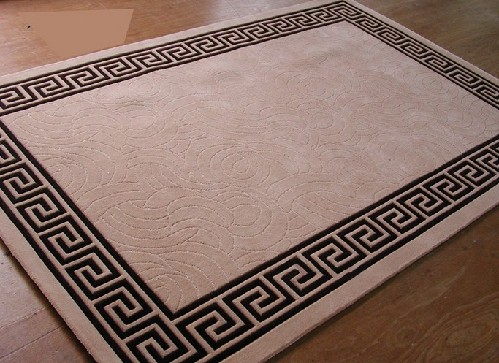 3. Chemical fiber carpet
Also known as synthetic fiber carpets, such as polypropylene fiber carpet, polypropylene fiber carpet, polyester (polyethylene) chemical fiber carpet, nylon carpet. It is made by layering the synthetic fiber by tufting or weaving, and then stitching it to the bottom of the linen. The chemical fiber carpet has good wear resistance and elasticity, and the price is low, which is suitable for the floor decoration of general buildings.
4. Plastic carpet
The plastic carpet is made of polyvinyl chloride resin, plasticizer and other auxiliary materials. It is uniformly mixed and plasticized. It can be used instead of pure wool carpet and chemical fiber carpet. The plastic carpet is soft in texture, colorful, comfortable and durable, not easy to burn and can be self-extinguishing, not afraid of wetness. Because plastic carpets are water resistant, they can also be used for anti-slip effects in bathrooms.
We are pleased for your visiting our Laminated Non Woven Bags !
We could offer you a simple service to order any types of Laminated Non Woven Bags using the convenience of internet technology. If you want to place large orders for Reusable Shopping Bag, submit the quote form, and look forward to exceptional prices. If you really want to show customers your store is green friendly, give the proceeds you get from sales of the Reusable Grocery Bags to an environmental organization. This will make people buy them more readily, and they will take care to use them, rather than plastic and Paper Bags .
Laminated Non Woven Bags, which is also Non-woven Bags , that is fully insulated with waterproof, reusable, durable and any other feature.
These laminated Reusable Shopping Bag based on the application can be divided into:
1. woven bags series: Non-woven bags, woven bags, Laminated Totes, laminated non woven bags, eco bags, non-woven bags, laminated totes bags.
2. non-woven bag series: non-woven paper bags, reusable shopping bags, packaging bags, non-woven bag,Promotional Bags.
3. series of non-woven products: non-woven storage box, storage box non-woven, non-woven suit sets - woven suit sets.
4. jewelry bag series: gift bags Drawstring Bags jewelry bags flannel bags, perfume, jewelry, bags pencil bags.
5. aprons series: advertising aprons, polyester aprons, cotton aprons, PVC aprons, aprons linked network.
We Having been in this Laminated Non Woven Bags profession for over a decade, it has now blossomed into a modern, comprehensive and competent enterprise specialized in creative design, copy, planning, printing, post production, etc. Its proficiency and competency have won it various honors like "First Class Printing Enterprises in WenZhou" and "Designated Government Procurement Supplier".
Certification Qualifications:
ISO9001 quality authentication
FSC certification
ISO14001 certificate of environment management system

Laminated Non Woven Bags
Laminated Non Woven Bags,Reusable Shopping Bag,Laminated Packing Bags,Non Woven Carrier Bag
WenZhou JinYuan Packing Manufacture Co.,Ltd , https://www.tote-shoppingbag.com